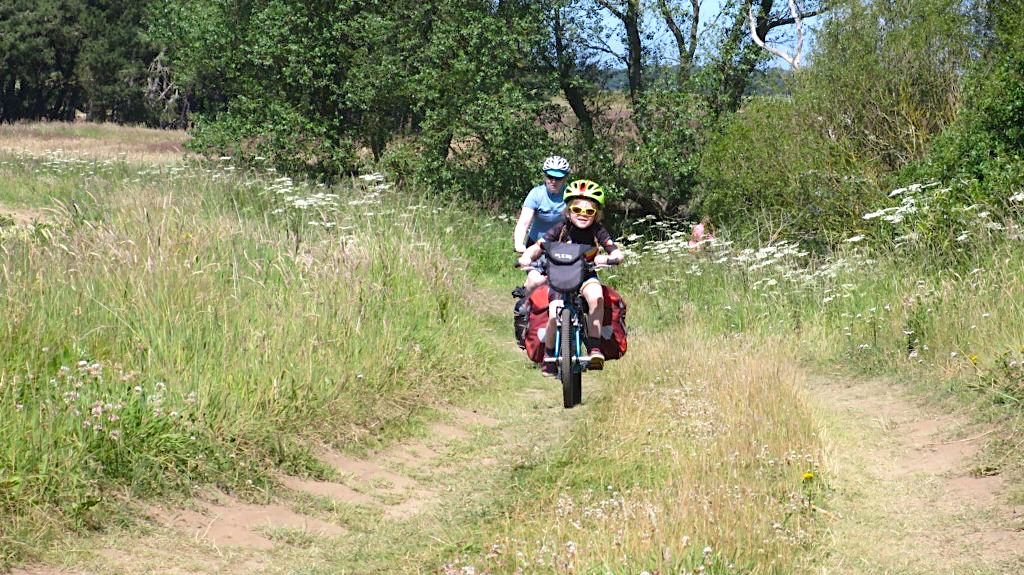 There was a recent presentation, at the Museum of Flight, by Markus Stitz of the newly developed Go East Lothian Trail.

This is a bikepacking adventure, perfect for families, which runs from North Berwick to Dunbar, passing through many of Dunpender's scenic spots then back again via a different route, using easy, mainly off-road routes along the coast and through wood and field paths. It is suitable for gravel, mountain and e-mountain bikes, and can be ridden in all seasons.

It can be ridden as a micro adventure, with camping or a local stay or as a long day ride. The scenery is fabulous and this area of East Lothian is renowned for sunshine too.

There is more information, including a route map, here: http://bikepackingscotland.com/eastlothian/
Plus there is a delightful short film here featuring the Jones family (aged from 4 years old upwards) trying out the trail here: https://www.youtube.com/watch?v=XCnPDdq9qis